Shop by Material
Choose from Clay Composite, Clay, and Ceramic Poker Chips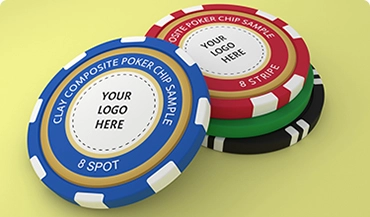 Composite Poker Chips
Our original and most popular poker chips. Both faces are customizable. Available various styles. Direct-to-chip printing.
Customize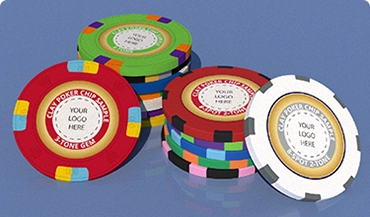 Clay Poker Chips
Slightly heavier than our Composite chips. Feel softer and stack better, but smaller printable area.
Customize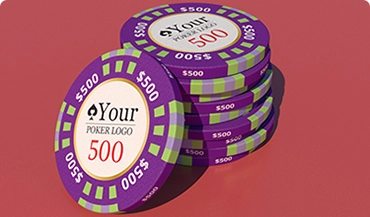 Ceramic Poker Chips
Both faces and the rolling edge are customizable. Lighter chip, but they stack well and play well.
Coming Soon
Which material should I choose?
Shop by Style
Choose from various edge pattern styles
Why ChipLab Poker Chips
Find out why should you choose us
Full-Color Printing
We print digitally using modern equipment and then add a coating for added durability.
Industrial Coatings
We built machines that add industrial coatings to the chips.
More Details
Satisfaction Guarantee
If there's a problem, we'll do whatever it takes to make sure you're happy.
More Details
Fast & Free Shipping
Shipping is always free if you order $49 or more.
All-in Pricing
Choose your chip and get a final price. No setup fees. Buy in bulk and save.
Total Qty
Price / Chip
Total Price
Total Qty
Price / Chip
Total Price
Select Size:
1.5 inch
1.75 inch
2 inch
Total Qty
Price / Chip
Total Price
Total Qty
Price / Chip
Total Price
Reviews for Custom Poker Chips